Trademark:
Haoyuan or as per your demand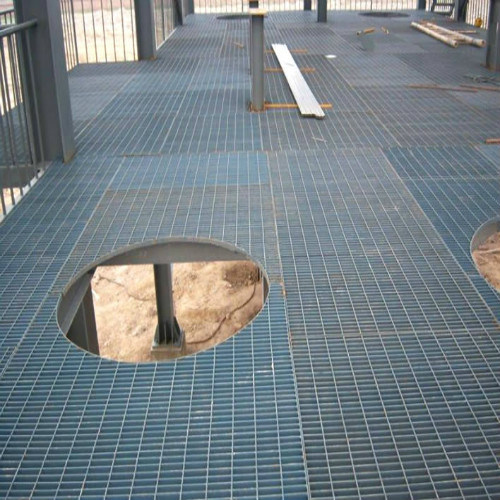 Our products include steel grid, stair tread, railing, manhole cover, trench cover, stanchion, fences and etc. 

The products are widely used in areas such as oil and  petrochemical industry, power and steel plant, port, shipyard, water and sewage treatment, municipal construction, ceiling, and etc.
Material

low carbon steel, stainless steel or following customer requirements

Bearing bar specifications (mm)

20 x 3 to 100 x 10;
25 x 5 x 3, 32 x 5 x 3, 38 x 5 x 3, 40 x 5 x 3, 50 x 5 x 3, 50 x 7 x 4, 55 x 7 x 4, 60 x 7 x 4, 65 x 7 x 4, 70 x 7 x 4, 75 x 7 x 4mm, or customerized

Bearing bar pitch (center to center)

12.5, 15, 25, 30, 30.16, 32.5, 34, 40, 41.25, 45, 50, 60, 60.32, 80, 100 mm etc, or customerized

Cross bar pitch (center to center)

38, 50, 76, 100, 101.6mm etc, or customerized

Surface Treatment

Nature, hot dip galvanizing, paint spraying or following customer requirements

Features

anti-rust,durable, strong, safe, easy installation

Packing

Wrapped with film and straps, wooden pallet packing

Meeting steel grating standards

A) China: YB/T4001.1-2007
B) USA: ANSI/NAAMM(MBG531-88)
C) UK: BS4592-1987
D) Australia: AS1657-1985
How to produce steel grating? Please reference our production line as below.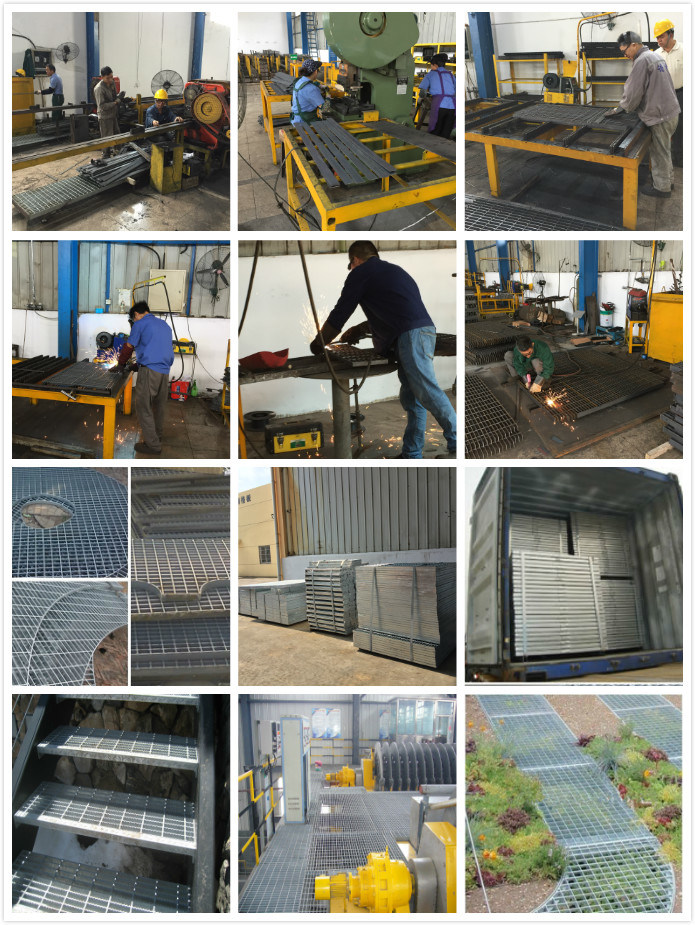 How to place an order with us? Kindly please reference our order procedure as below, any of your questions or requirements can get our prompt response.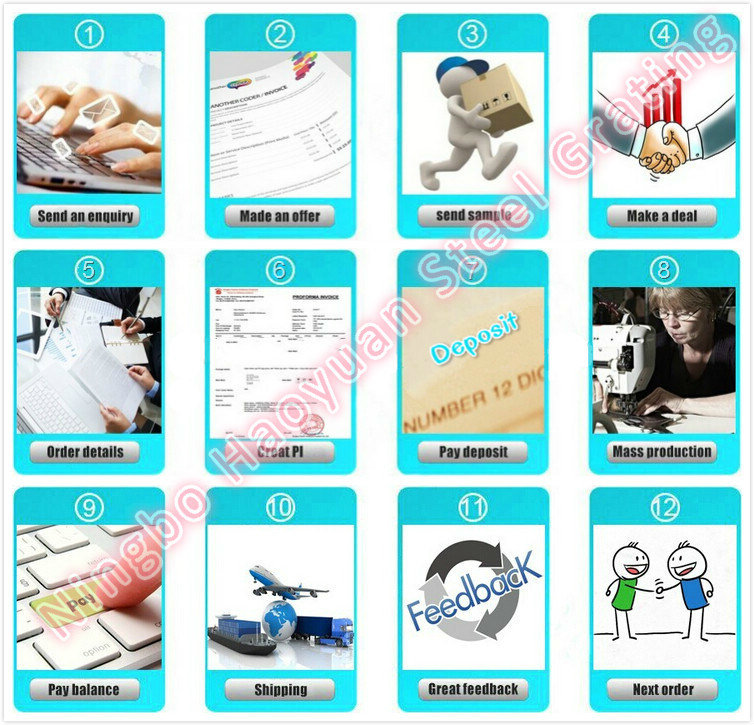 Ningbo Haoyuan steel grating Co. Ltd. is a professional enterprise in R & D., design, steel grating, SMC grating field. With innovative and pragmatic, scientific developing philosophy, following the criterion of ISO9001, it provides steel grating, stair tread, compound steel grating, fiberglass grating, drainage pit/trench cover, railing & stanchion, etc. It products are widely used in petroleum, chemical industry, environmental protection, power plants, pharmaceutical, printing and dyeing, brewing water supply and drainage, transportation and other industries.
 
With its ten years of professional management experience and production in press welding steel grating, it is one of the few enterprises who have the technology of flat steel and galvanized steel grating in the industry. The plentiful resources, skilled team, and high level of management, make it be the fastest developed, most potential grating products supplier.
 
Ningbo Haoyuan steel grating Co., Ltd strictly followed the brand management of "quality making value, innovation leading the future", to provide clients high quality assurance, drawing, mechanics calculation, data collation service. With high-quality products and services combined, it has been well recognized by clients all over the world. The products have been exported to different countries and regions, such as South Korea, Singapore, Thailand, Australia, France, Kenya, etc.
Truck Forklift,Manual Forklift,Forklift
Camlock Couplings Co., Ltd. , http://www.ironhandtools.com