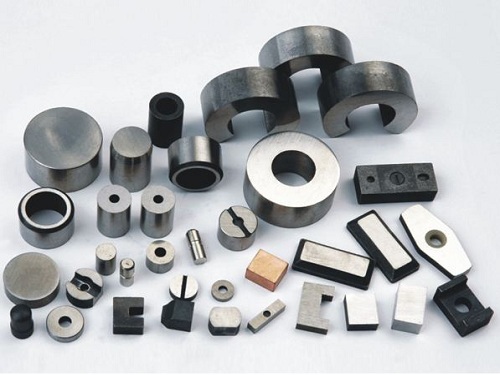 In 2015, the nickel market experienced the coldest winter in the past 12 years, with a price drop of 44% during the year. Alas, at the beginning of 2015, many analysts optimistically predicted that this kind of metal used to produce stainless steel will rise sharply during the year. Today, the downward trend in nickel prices continues. Once again, analysts firmly believe that nickel will be a different year in 2016, and nickel prices will usher in a reversal.

At present, the market generally predicts that the expected reduction in production will eventually be realized. Users will use inventory, mine output will shrink, because most of the industry's mines have been in a loss state, while the world's largest consumer demand in China will improve. These factors will push nickel prices to bottom out.

Caroline Bain, a senior senior commodity consultant at Kay Investment, said that in the current environment, it will take courage to claim that nickel prices will rebound strongly. He is cautious about a sharp rebound, but at least all indicators show that the trend is indeed upward. The key point is that there is a supply gap in nickel, and inventory is expected to begin to decline.

The above speculation originally occurred last year, but the actual price is one third less than the consensus forecast. Indonesia, the world's largest nickel producer, issued a ban on ore exports in 2014. Nickel prices have risen to two-year highs. Banks including Goldman Sachs have predicted that there will be a shortage of supply in 2015. However, the supply capacity of the Philippines far exceeded expectations, while the growth of the Chinese stainless steel industry slowed down and the inventory surged. In 2015, nickel prices fell more than other base metals of the London Metal Exchange.

Although analysts have already lowered nickel price forecasts, the average price of $12,250 per ton in 2016 is still about 49% higher than the closing price of 8,240 US dollars on Tuesday. This is the largest increase in the forecast for base metals.

Mark Beveridge, senior consultant for stainless steel at CRU Group, said that last year, the market had been expecting a drop in inventories, but this process took much longer than expected. As of the end of last year, the stocks tracked by the London Metal Exchange were 441,294 tons, a decrease of only 6% from the record high of 470,376 tons set in June.

Last year, China's stainless steel production shrank for the first time in seven years. Beveridge believes that stainless steel production will benefit from government-supported infrastructure projects this year. Stainless steel nickel used in construction and automobiles should be higher than white goods and kitchen cutlery.

Beveridge also stated that China's actual consumption is not as pessimistic as it has been imagined. With the improvement of the manufacturing industry, the construction industry bubble will not collapse and China's demand will improve by the end of this year.

Last month, Glencore said it may close the Murrin Murrin mine in Australia and said that 70% of global production is at a loss. Blackstone, the fourth largest shareholder of Glencore and the world's largest asset management company, questioned how long the nickel industry can continue to lose.

In November last year, China's nickel producers announced that they would cut production by at least 20% in 2016 to support prices.

Russia's Norilsk Nickel expects nickel prices will not improve significantly in the short term. The company and Brazil's Vale are the world's two largest producers. According to informed sources, the Russian Nickel 2016 financial plan approved last month is expected to have an average nickel price of only $9,000.

Goldman Sachs predicted in the December 21 report that fundamentals are weak or continuing, and nickel prices may continue to fall. The reduction in production outside China is very small. The actual situation so far has been disappointing.

Another ominous signal is that the London Metal Exchange stocks rose sharply at the end of 2015, said Cvan's commodity strategist Ivan Szpakowski, which may mean that China's demand is even weaker than expected. He believes that almost no decline in stocks from June to early December last year was mainly related to demand.
DFLstone offers a full line of Natural Stone Panel. These items are a perfect complement for inside and outside wall,bathrooms,backsplashes,floofing,and fireplaces.The combination of designs that can be created from these products are endless.
Natural Ledgestone panels are made from hand selected pieces of natural stone that fit together for easy installation. The range of color in each panel is exquisite. Each are composed of thin rectangular and square pieces of stone. These thin, lightweight stone panels are a perfect alternative to larger natural stone pieces and create a seamless, modern finish.
Stone Veneer Panels,Stone Veneer Panel,Stone Panel For Fireplace,Wall Stone Panel
HEBEI DFL STONE , https://www.dflstone.com